Size guides can be found on every product page on the GAZ MAN website next to the available size listings, titled 'What's my size?'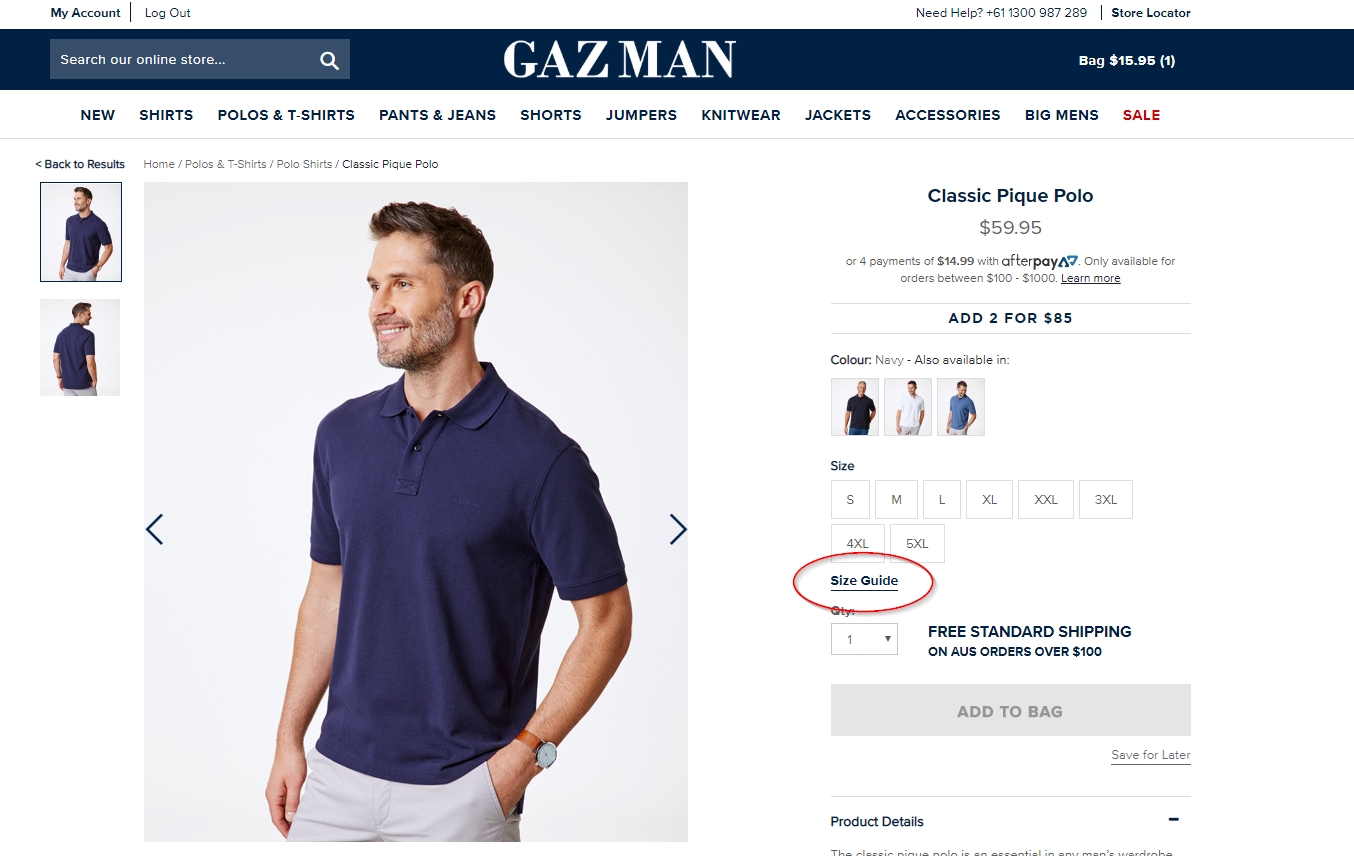 They can also be found listed at the bottom of every page on the website in the footer under 'Shopping'.
If you require assistance on sizing and selecting the right size for you, feel free to give us a call on 1300 987 289.