If you have a digital gift and unsure of how to use it, please follow the steps below.
Step1: When you've checked your shopping bag and are ready to check out, click the "Check out" button to proceed to the next page.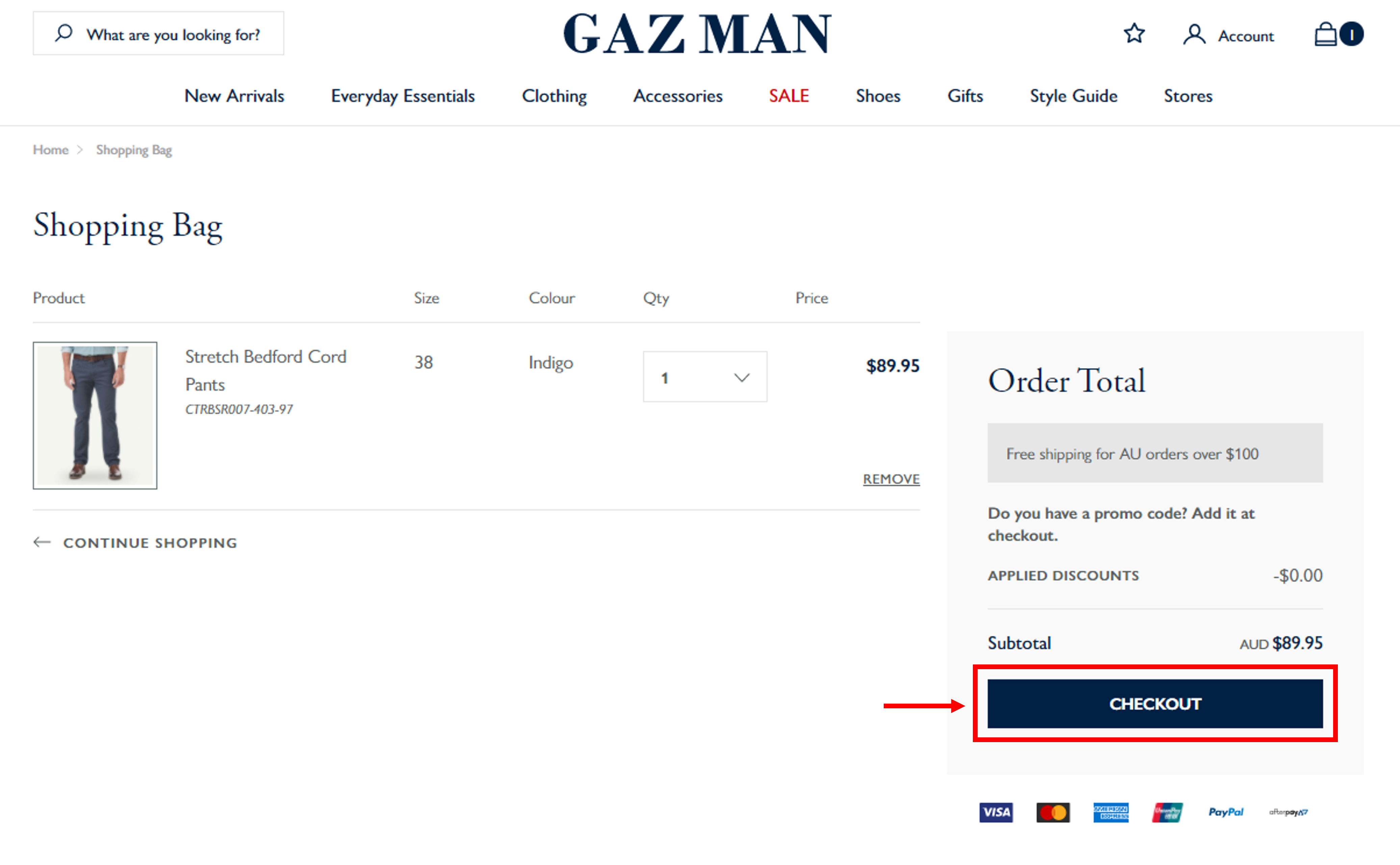 Step 2: On the checkout page, click the arrow next to "Apply Gift Card". If you are applying a promo code you can enter the promo code above where it reads "Apply discount code".
If you are processing on a mobile device, the gift card steps are entered in the Payment Method page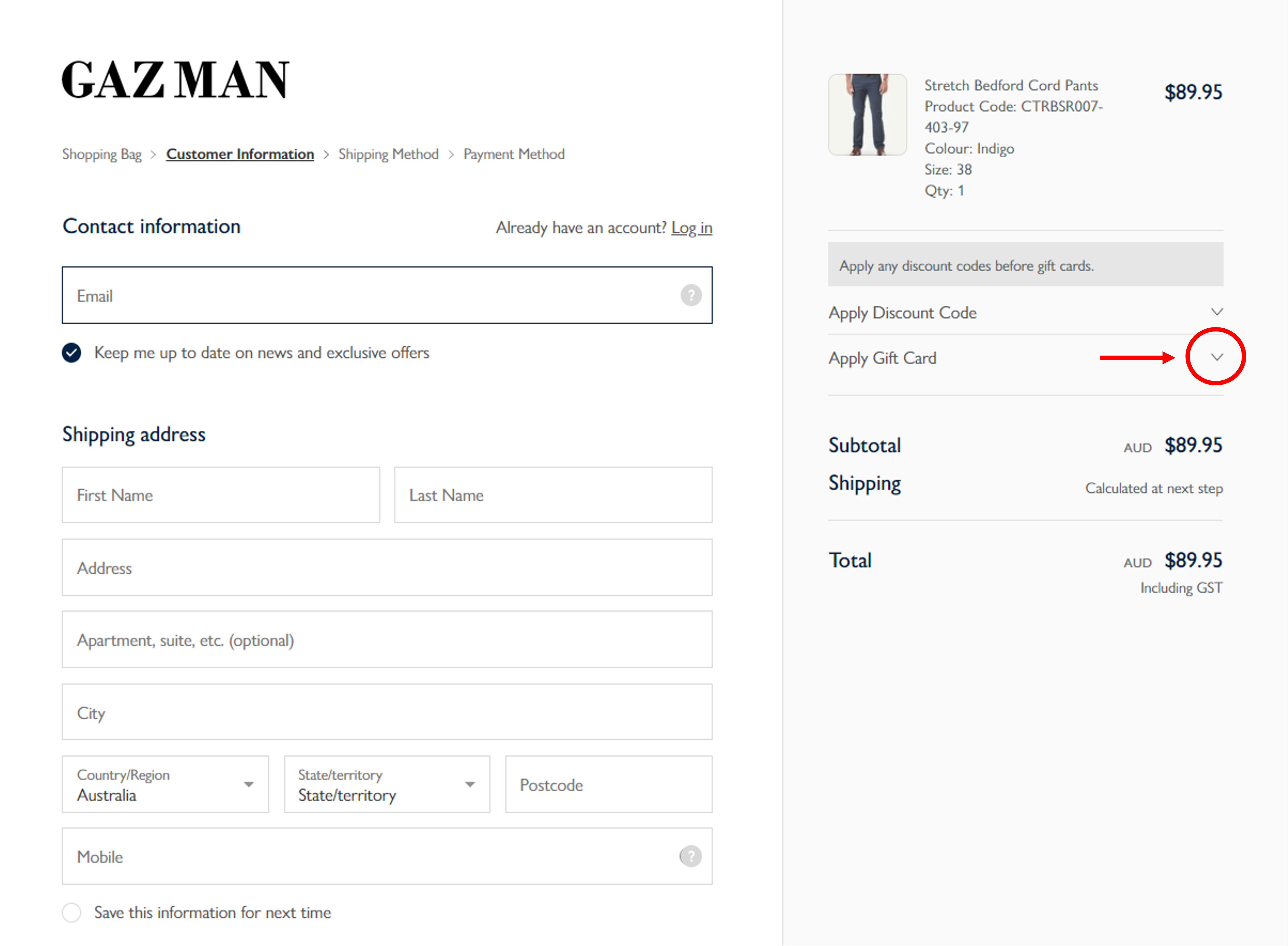 Step 3: Once you have clicked this arrow, two boxes will appear. Enter your 8 digit card number into the "Card Number" field and the 4 digit card pin into the "Card pin" field. You will find both of these on the back of the gift card or if you have a digital gift card on the digital gift card email your received to your inbox. Click "Apply".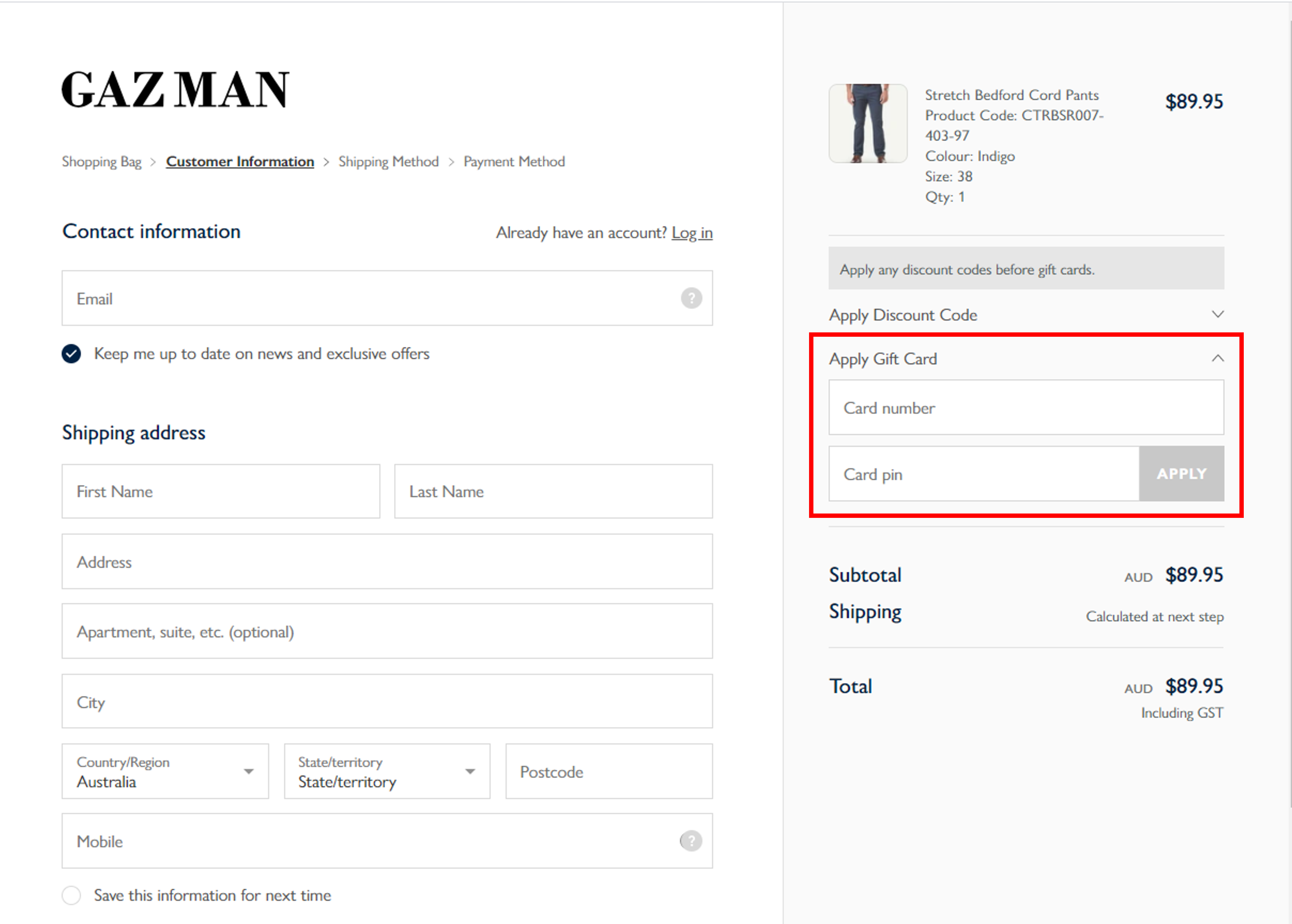 Step 4: Once you entered your card details and clicked "Apply", the card balance will be deducted from the order total. Proceed through check out as you would normally. If there is an outstanding balance to pay, this can be made at the "Payment" step when you proceed through the checkout.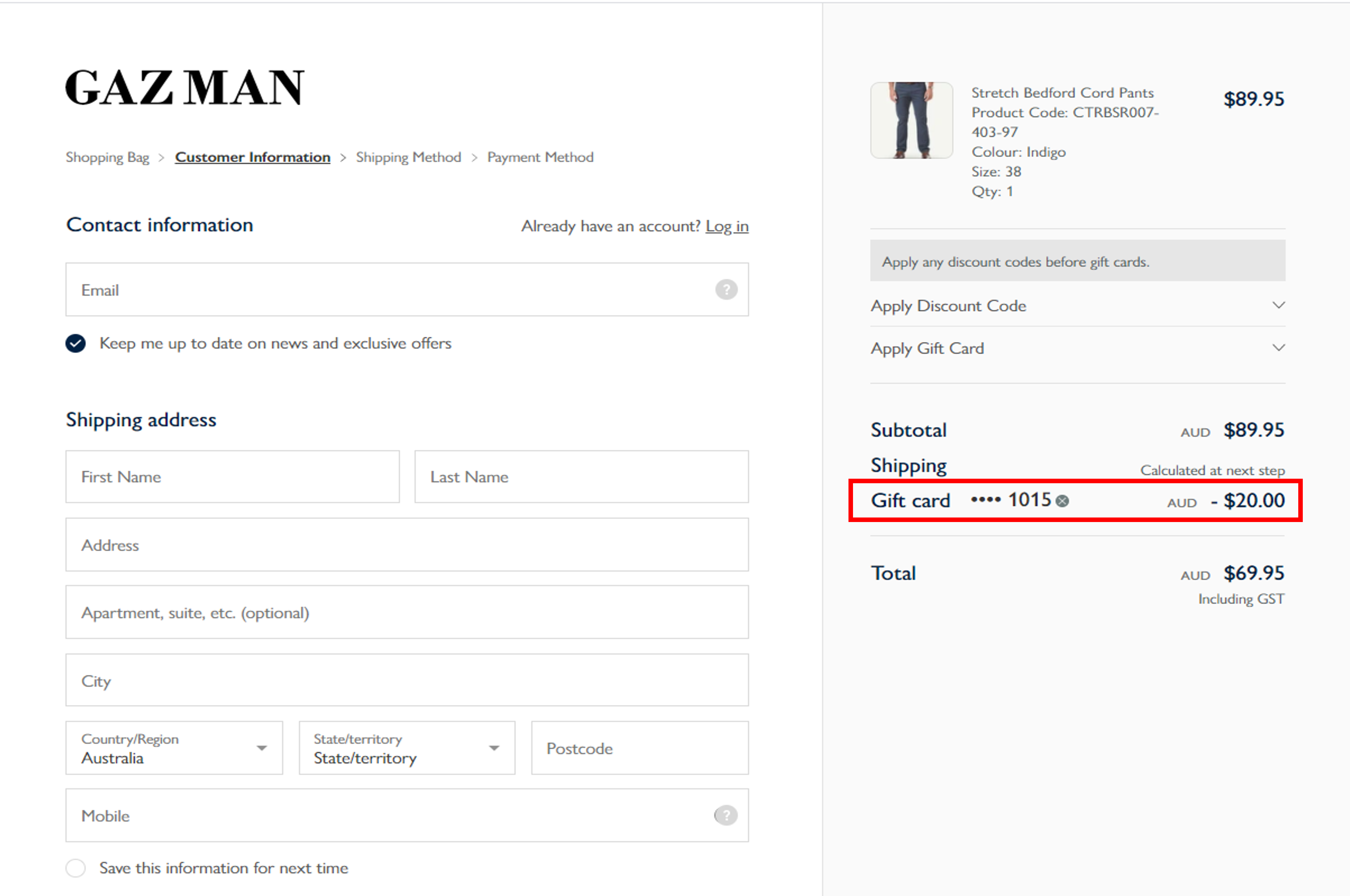 If you don't use the full balance of your gift card in your order and would like to know the remaining amount, you can check your balance anytime here. Any balance on digital gift cards are valid for 3 years from time of the issue date. For instructions on how to check your balance please click here.
Find more information about gift cards here
If you have any questions please contact our friendly customer service team at online@gazman.com.au or call 1300 987 289.